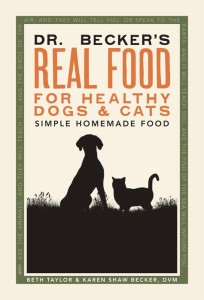 Dr. Becker's Real Food for Healthy Dogs and Cats
Based on the ancestral diets of dogs and cats, this book provides a rotation plan for a meat-based diet that includes appropriate levels of vegetables, fruits, and supplements to complete the diet, analyzed to make sure that nutrition needs are met.
See Spot Live Longer
See Spot Live Longer is essential reading for all dog owners who want their dogs to live long, healthy lives. This is the first book that combines up to date nutritional science with easy to follow, practical advice that people can immediately use to help their dogs live longer.