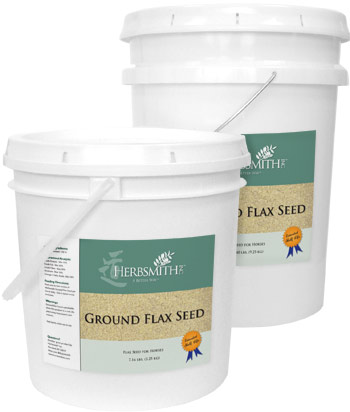 About
Herbsmith ground flax seed contains Omega 3's that support the health of joints, the cardiovascular system, and the skin/coat. Cold press milled for an extended shelf life!
Herbsmith ground flax seed is also available blended with some of our most popular formulas for ease of administration.
Ingredients
Ingredients: Ground flax seed
Directions for Use
Direction for Use: Feed one to two scoops of Herbsmith Ground Flax Seed per horse daily.One 3 ounce scoop included.
Warnings:Ground Flax Seed is perishable. Store this product in a cool, dry place away from insects and rodents. Seal tightly when not in use.
Available In
-8 lb bucket (85 day supply)-23 lb bucket (213 day supply)